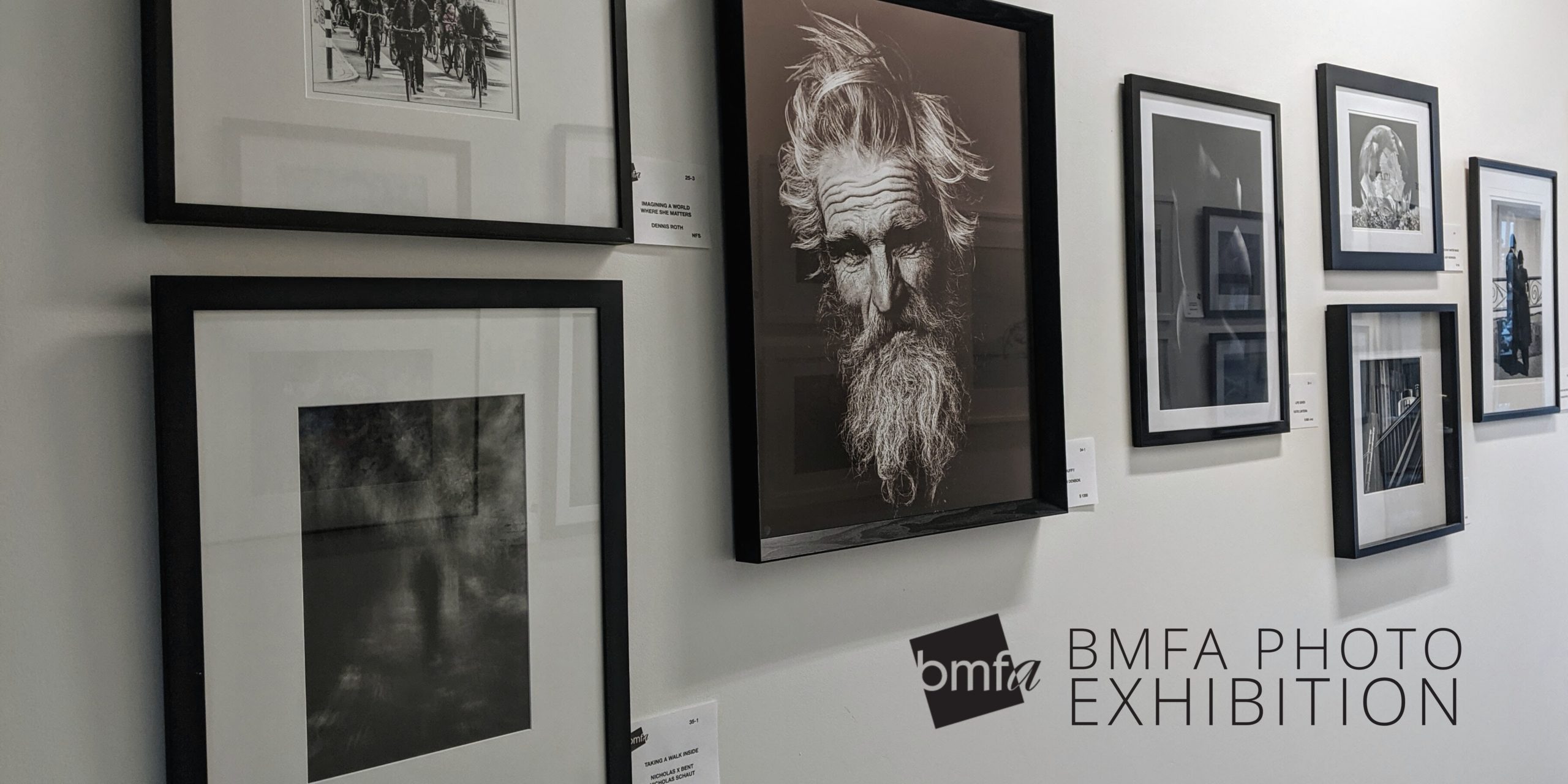 MEDIA RELEASE – Blue Mountain Foundation of the Arts exhibits winners and entries to the annual BMFA Photo Competition
Collingwood, ON – Every picture tells a story and BMFA is showcasing these stories through their exhibition of their annual photo competition; an opportunity for both aspiring and established photographers to be recognized and rewarded. "We received a tremendous amount of thought-provoking and engaging images and are so excited to have our gallery walls full of such talented photographers." says Susan Cook, BMFA Manager, "Through this exhibition, we hope to bring a cultural experience to our arts community that is both moving and inspiring."
The competition was divided into 2 categories, adult and student, and jurors selected a 1st, 2nd, 3rd, and Juror's Choice award respectively:
1st Place: By Heart We Believe by Gerlinde Hasselman

2nd place (tied): We are all in this together by John Steele and Soda Limestone and Sand by Bohdan Rozak

3rd place: Unveiling Dementia by Kim Annand
The Photo Show will exhibit until October 30 at the BMFA gallery, located in the heart of Collingwood's Creative District at 65 Simcoe Street and also online: https://www.bmfa.on.ca/2021-photo-competition/

Follow all of the latest BMFA news on instagram @bmfafoundationarts
About the BMFA:
Serving South Georgian Bay since 1975, The Blue Mountain Foundation for the Arts (BMFA) is a non-profit, community Arts organization based in Collingwood, Ontario. The BMFA is committed to inspiring excellence in the visual arts through educational and creative opportunities. BMFA has monthly exhibitions of traditional and contemporary art from local and regional artists and artisans as well as community talks, art presentations, musical performances, poetry readings, Youth programming, and art workshops.
Thank you to our sponsor, Living Water Resorts!