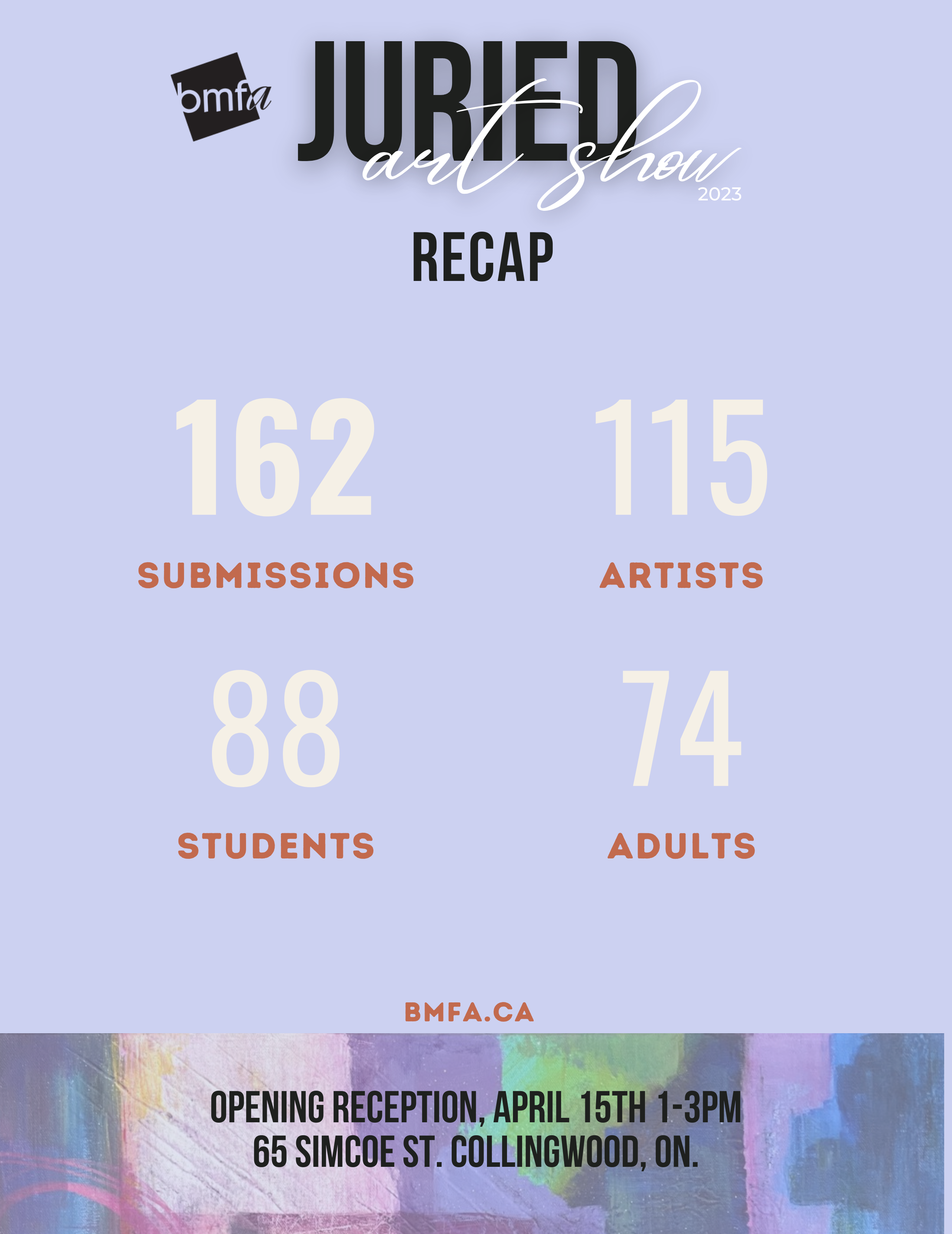 SUBMISSIONS ARE CLOSED!
THANK YOU TO EVERYONE WHO ENTERED!
The BMFA Annual Juried Art Show is currently being juried and judged.
Scores and notes will be available for viewing once the juried process is completed and entrants are 
informed of the results.
Cash prizes will be awarded in the following art categories:
• Adult 2D/3D Art
• Adult Digital Art
• Student 2D/3D Art
• Student Digital Art
Opening Reception will be held on April 15th from 1pm-3pm at 65 Simcoe St. Collingwood, ON.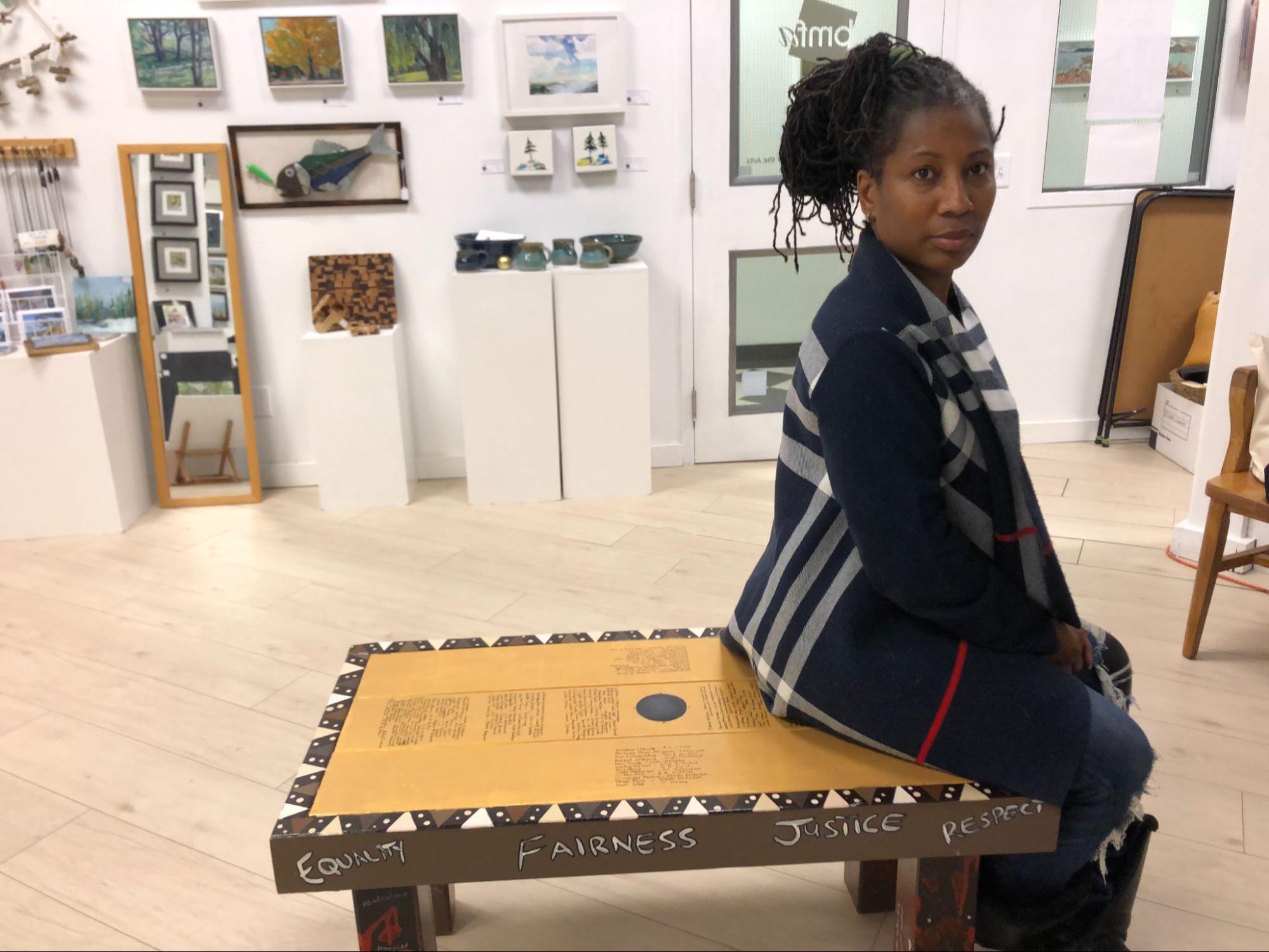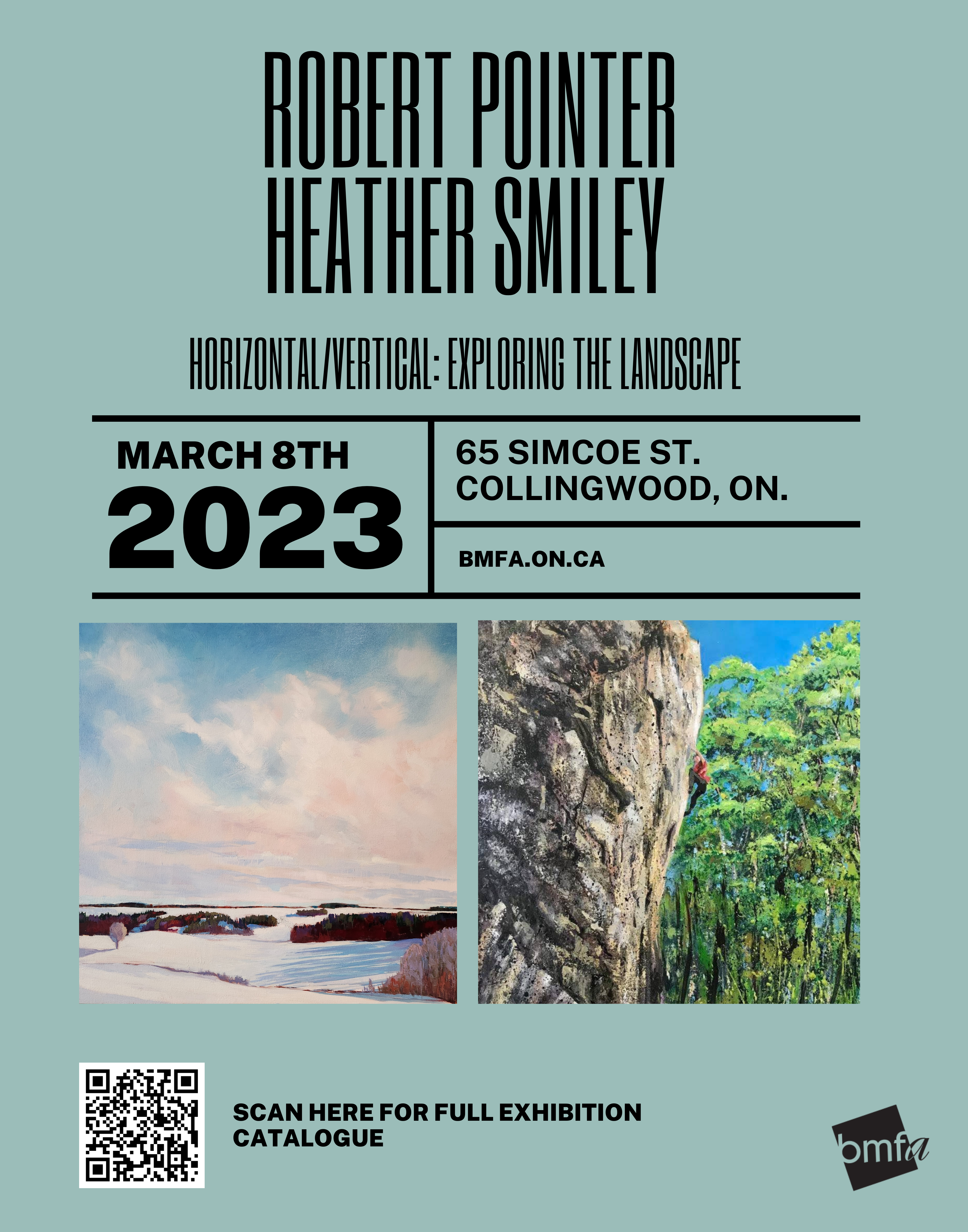 First of our Group Shows curated by Members!
On now until April 1st.
65 Simcoe St. 
Collingwood, ON.
The BMFA Art Shop is a wonderful boutique shopping destination to find unique and affordable gifts, created by local artists. From paintings, pottery, jewellery, woodworking, cards, and more, you can find the perfect gifts for the ones you love! 
Together, we make ART happen
The Blue Mountain Foundation for the Arts is a charitable
not-for-profit, community Arts organization based in
Collingwood, Ontario
Our mission is to inspire excellence in the visual arts
through educational and creative opportunities.
Awards
We support local artists. Find out about the awards you can apply for through the BMFA.