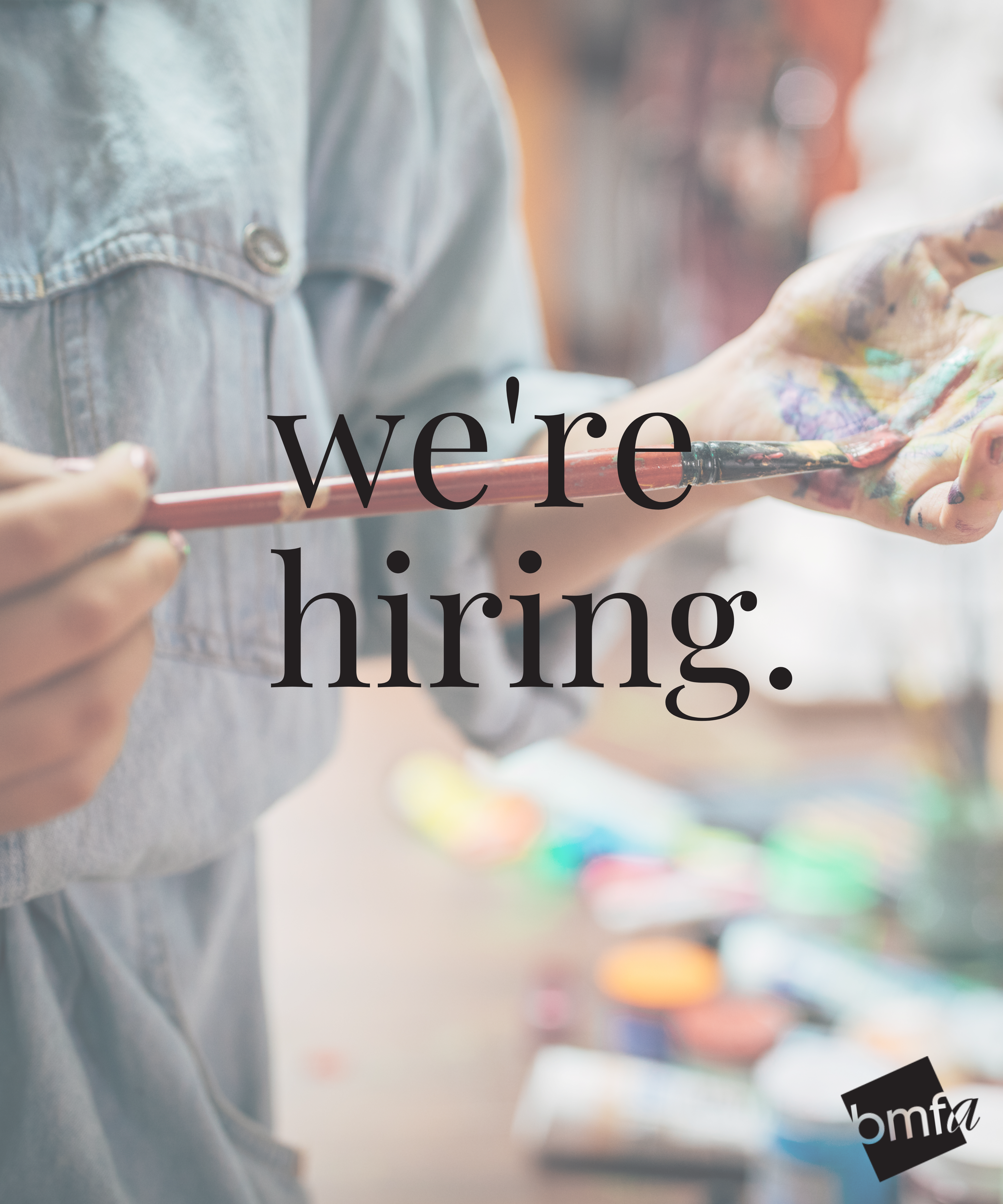 The BMFA is hiring an Admin Assistant.
Summer Position: Administrative Assistant
The Blue Mountain Foundation for the Arts (BMFA) is the pre-eminent, non-profit charitable arts organization in Southern Georgian Bay for over forty-seven years. Our goal is to inspire excellence in visual arts through educational and creative opportunities. We support and promote the work of 230 members through annual community events, juried shows, workshops, art talks, mentoring and operating an art shop in downtown Collingwood. The membership comprises talented artists of all ages who work in a wide range of creative fields. The BMFA is proud of its contribution to the work of our region's artists and the vibrancy, well-being and economy of our community as a whole.
The Canada Summer Jobs program supports this position and will be based in our office, and the shop/ gallery in Collingwood.
Who we're looking for a person who has:
an interest in working in/ supporting the artistic community in Southern Georgian Bay and the non-profit/charitable sector.
a goal of gaining work experience in arts administration, cultural management and networking.

strong organizational and communication skills. Comfortable working in Microsoft Office, and with various social media platforms.

is outgoing with a desire to interact with BMFA members and customers.

has access to a personal computer and comfortable working in a flexible work environment.
Specifics of what you'll help us with:
Customer Service –
Interact with customers and member artists while supporting the BMFA art shop and market operation throughout the summer.

Act as a customer service representative by assisting BMFA members with membership forms, processing entry fees and members of the general public by providing information about the organization and artwork to visitors and processing the sale of artwork both in the shop and at local art markets.
Community Events
Assist in the delivery of public events throughout the spring and summer of 2023. Events include BMFA Members Event, Canada Day Arts Market, Collingwood Pride Arts Market and Family Workshop,
The applicant will be responsible for being present at each event to support the setup and take down of tents, tables and applicable signage.
Education & Member Programs –
Connect with local community organization and educators to promote upcoming opportunities for youth at the BMFA programs.

Assist the Creative Coordinator in the scheduling and management of the Plein Air and Textile Arts Group weekly/bi-weekly members group for the summer.
Administrative & Marketing Support –
The applicant will be trained and responsible for accurately tracking attendance and participation for all the programs detailed above.

Opportunity to work with the Creative Coordinator on creating marketing material for each event and capturing photos and videos to share on the BMFA's social media platforms the day of each event.

Opportunity for learning and mentorship in any administrative area where the applicant expresses interest in developing skills such as marketing, fundraising, budgeting and program management.
Term of Position:
9-week position based on 30 hours per week, Monday to Friday, starting June 19th. Flexibility to work evenings and weekends to assist with special events and summer markets as required.
How to apply:
A resume and cover letter to be sent by email to [email protected] by 4:00 pm on May 17, 2023. Please include the job title, Administrative Assistant, in the subject line.
Requirements:
As this position is supported by the Canada Summer Jobs program, applicants must be between 15 and 30 years of age. Full Canada Summer Jobs eligibility can be viewed here.
The BMFA is committed to the principles of equality and inclusion without regard to race, colour, religion, nationality, social or ethnic origin, sex, age, disability, sexual orientation, gender identity and/or expression, domestic partnership status or any other status that is representative of the communities we work in. BMFA encourages applicants from all communities.