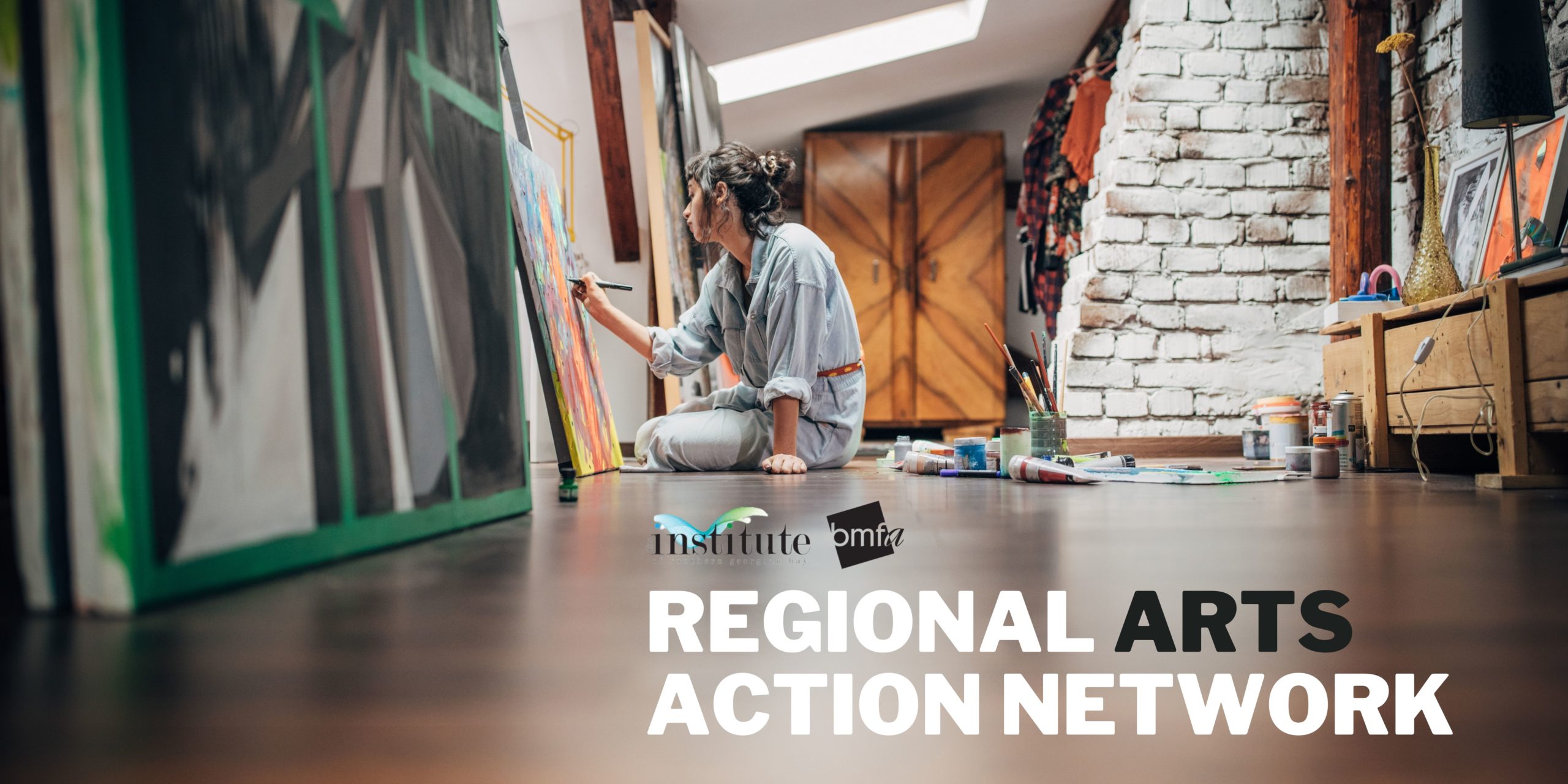 Make a Difference!
The Regional Arts Action Network (RAAN) of Southern Georgian Bay is seeking an individual with a passion for the arts to support the ongoing development of RAAN. We require a self-starter, who will work independently from home or their own office in the South Georgian Bay region.
Experience with one or more of the following will be an asset: Network development and management, communications, branding and marketing, fundraising and grant writing, and systems development to map and promote cultural assets in the region would all be useful.
We are looking for someone to effectively facilitate, coordinate and manage the Regional Arts Action Network of Southern Georgian Bay in development focused activities including alignment of strategic objectives, assessment and analytics to demonstrate policy and strategy development
Ideally, you will be familiar with a network approach and have experience leading an emerging project based on collaboration and shared leadership.
RAAN is part of the Institute of South Georgian Bay. Learn more about the work RAAN seeks to do here:
The Power of Arts & Culture
What you'll do:
Name and launch of the network
Identify, develop and confirm key partners
Develop , communicate and support a regional marketing campaign
Develop and assist with a common online platform
Identify key subsectors and leaders
Identify and develop an initial set of activities and actions
Identify and communicate what success would look like for each core strategy
element and develop data to track and report progress
Advocate to regional municipalities
Essential Skills
Strong interpersonal abilities, willingness to to work with a diverse group.
Solid presentation skills
Comfortable with technology including Google Drive
Attention to detail, organized and great time management
Dynamic problem solving skills, open to new ideas
Interested?
Candidates are invited to submit a letter of interest with cv to Susan Cook [email protected] by October 13, 2021.
This is a 6 month contract position.

Total budget at this time is $10,000.00 including staff time and materials.

Anticipate approximately 20 hours per week, receiving ongoing guidance and support from the network representative.

Must have own transportation or access to same.

Must have own computer with up to date programs, including Microsoft Office Suite.
About the Regional Arts Action Network of South Georgian Bay
The arts strategy and resulting network that has been developed exists to connect artists, makers, writers, performers, organizations and businesses to collaborate, support, and empower the arts and culture sector of Southern Georgian Bay. This happens through the weaving of a network of networks, creating a branding and marketing campaign and building and sharing online digital resources to map and support the network as a region.