The BMFA Presents The Storytelling Festival 2023
A MONTH LONG INTERDISCIPLINARY FESTIVAL FEATURING PHOTOGRAPHY, LITERARY ARTS, MUSIC, & THEATRE FROM SOUTHERN GEORGIAN BAY.
The Photo Show will be opening September 13th both through the online show and the display of winning images at 65 Simcoe Street. 
There are two categories: Adult, Student Age 14 -1 8. Each Adult and Student photo has been scored and critiqued by 2 jurors.
Scores will be based on Technical, Organization and Emotional. 
Come watch the live critique brought to you by two professional photographers on October 1st from 1-3pm.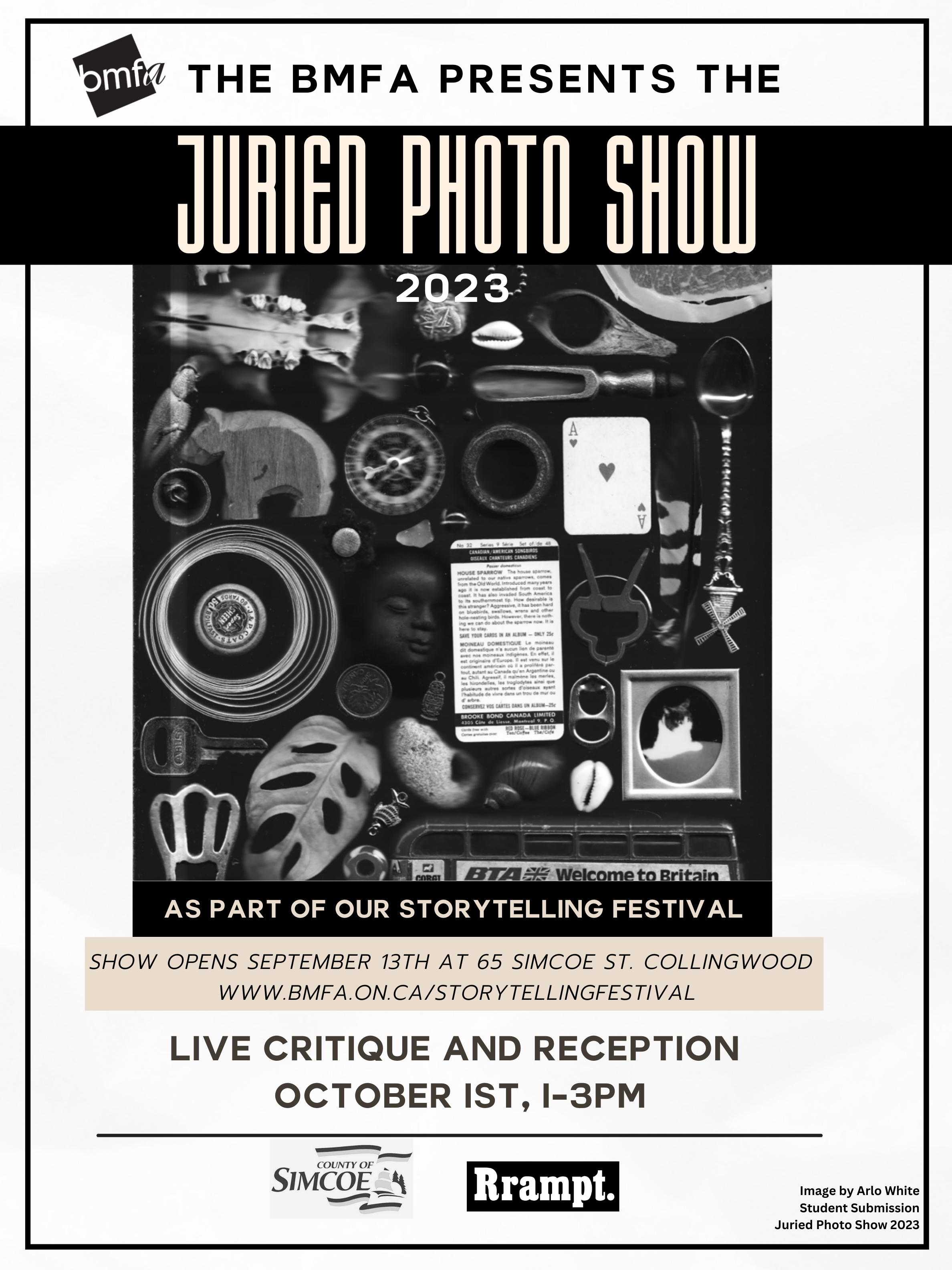 This fall, the Georgian Bay Story Slam is happy to once again be partnering with the Blue Mountain Foundation for the Arts. Starting in May, participants were asked to submit stories that are based on two images created by two local artists! Six local storytellers are chosen and invited to share their stories live on stage in a fascinating evening of stories and live music. $500 in prizes will be awarded.
Doors Open: 7:00pm
Showtime: 8:00pm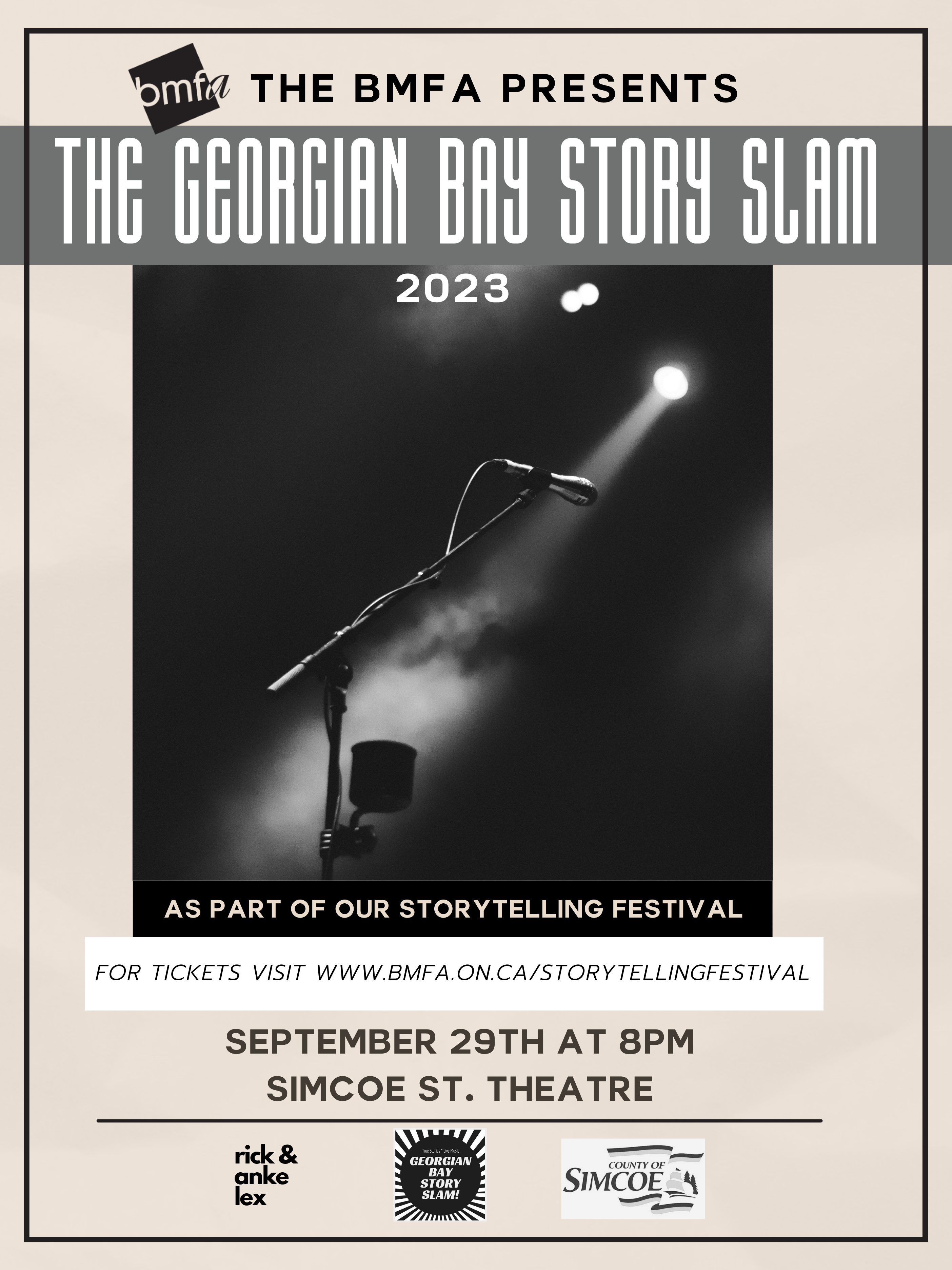 100 YEARS FROM NOW, A PLAY BY SHIPYARD KITCHEN PARTY
Two brothers and the women they love tell the tales of their triumphs and tragedies in the years surrounding World War I.
Based on the inspiring life of Mae Belle Sampson, one of the first women to enlist in the Canadian Army Medical Corp., 100 Years From Now tells the story of Canada's coming of age in the Great War.  
Uplifting, humorous and emotional, 100 Years from Now combines an original folk music score with dramatic storytelling and stunning archival imagery, taking audiences on a musical journey from Georgian Bay to Vimy Ridge and beyond.
Winner of the 2018 Blue Mountain Foundation for the Arts Robert Kemp Award, Shipyard Kitchen Party is proud to present this moving story of a pivotal time in Canada's history.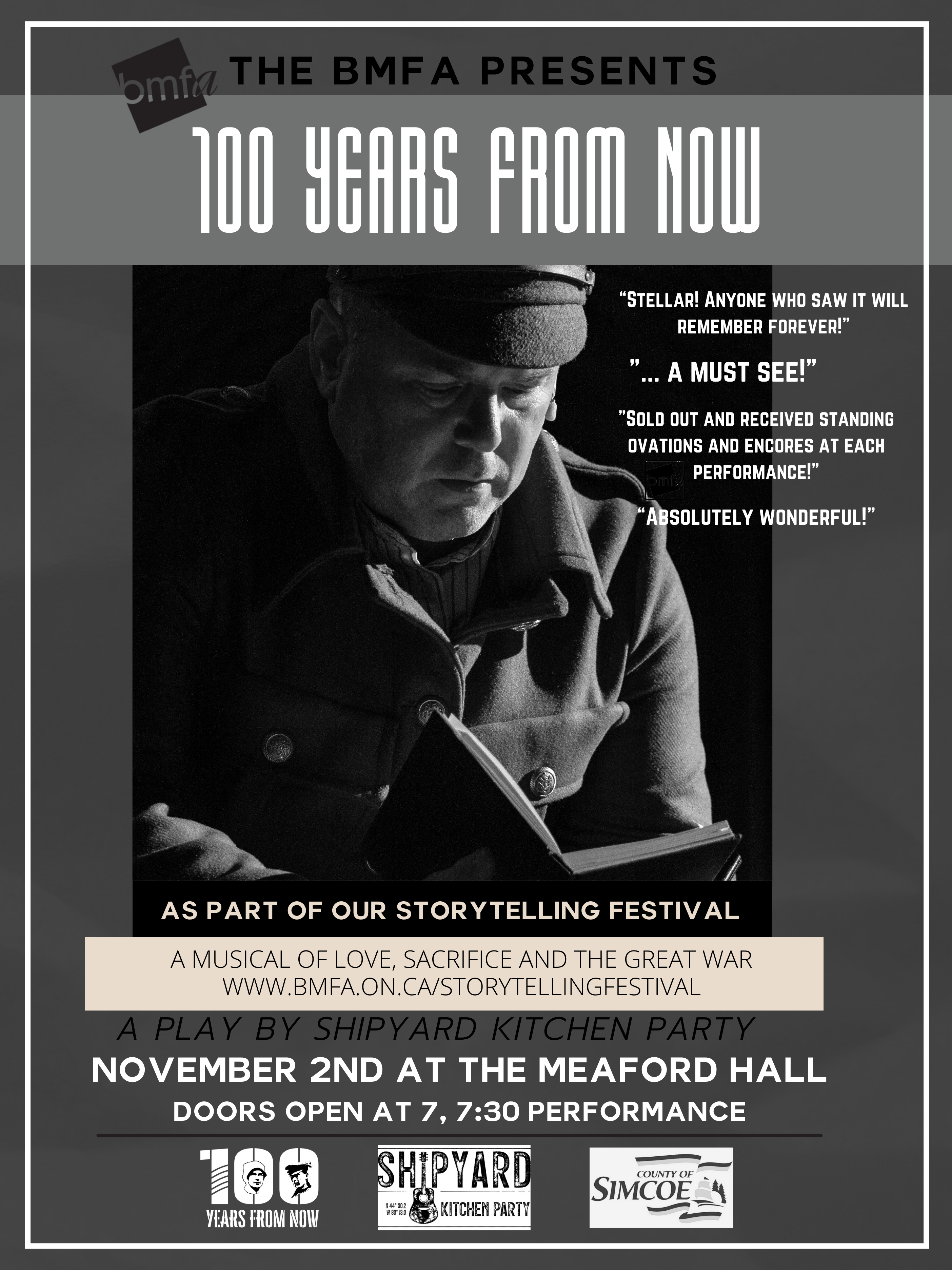 Thank you to our storytelling festival sponsors!