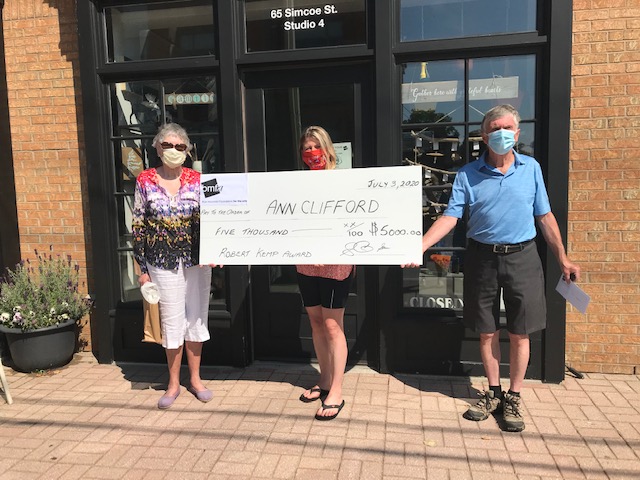 The Blue Mountain Foundation for the Arts is proud to announce that the 28th recipient of the Robert G Kemp Arts Award is Ann Clifford, a local Artist and Youth Worker, who submitted a community art project proposal for healing through art.
Inspired by powerful therapeutic masks created by Ann's students at Pine River Institute, a residential treatment program for youth between the ages 13-19 years struggling with addictive behaviour and other mental health challenges, "The Mask Project" offers creative art clinics that validate the human experience.
The artist shares her students' artwork as a creative catalyst for others. She invites youth, parents, teachers, peer support workers, health care workers, first responders and social service workers to self-reflect and express themselves through art. She will facilitate 12 group Art Making sessions in the Georgian Bay area with current safety considerations in place.
 Art exhibitions will be organized to showcase this emotional work, bringing together and celebrating our diverse communities.
 To learn more, see: themaskprojectannclifford.com  and  acliffordsculpture.com
 The $5,000 Award was created in 1989 from a Trust Fund administered by the BMFA with the intent to provide encouragement or recognition to the artistic development of an individual or group residing in the South Georgian Bay area. Each applicant submits a project proposal that will benefit the community.