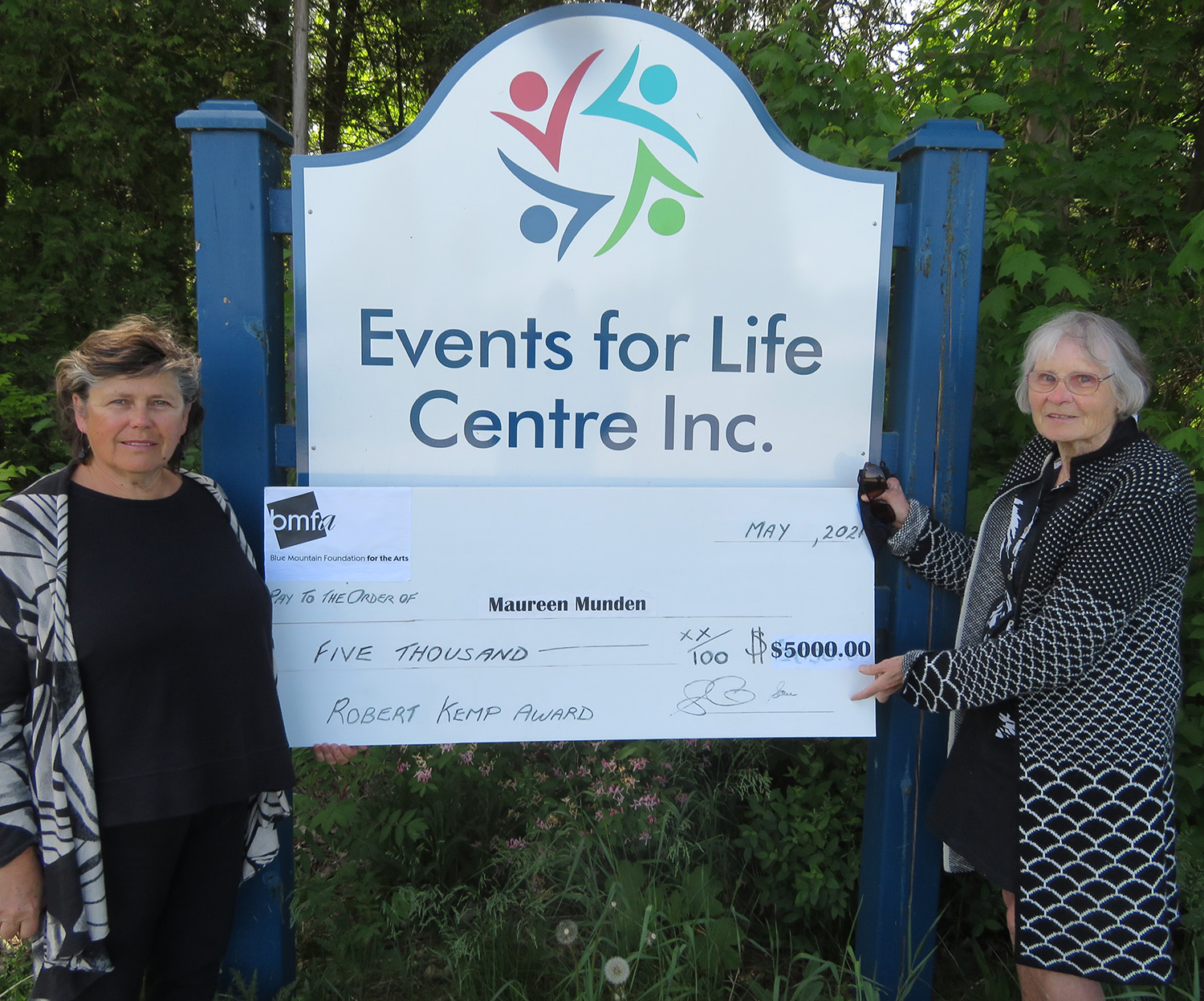 The Blue Mountain Foundation for The Arts is proud to announce the 29th recipient of the ROBERT G. KEMP ARTS AWARD is "EVENTS FOR LIFE"

The bar was set very high this year! Competition was fierce with several exceptional submissions. We encourage each applicant to continue working on all the worthy projects that were submitted.
Events for Life is an outstanding project submitted by Maureen Munden, an artist and arts educator with many years experience providing arts programs to children, youth and individuals with special needs. Maureen will present a year long arts program for EFL'S 25 adults with special needs in Thornbury with opportunities for education, experimentation, and exploration.
In September EFL will be showing their art in a show at The Blue Mountain Library Art Gallery in Thornbury. 'A Look Around' will explore the world around us through photography, painting and other artistic projects that compliment the recent Forest School Program and provide an opportunity for individual artistic expression.
The $5,000 Award was created in 1989 from a trust fund administered by the BMFA with an intent to provide encouragement and or recognition to the artistic development of an individual or group residing in the Southern Georgian Bay area. Each applicant submits a project proposal that will benefit the community.