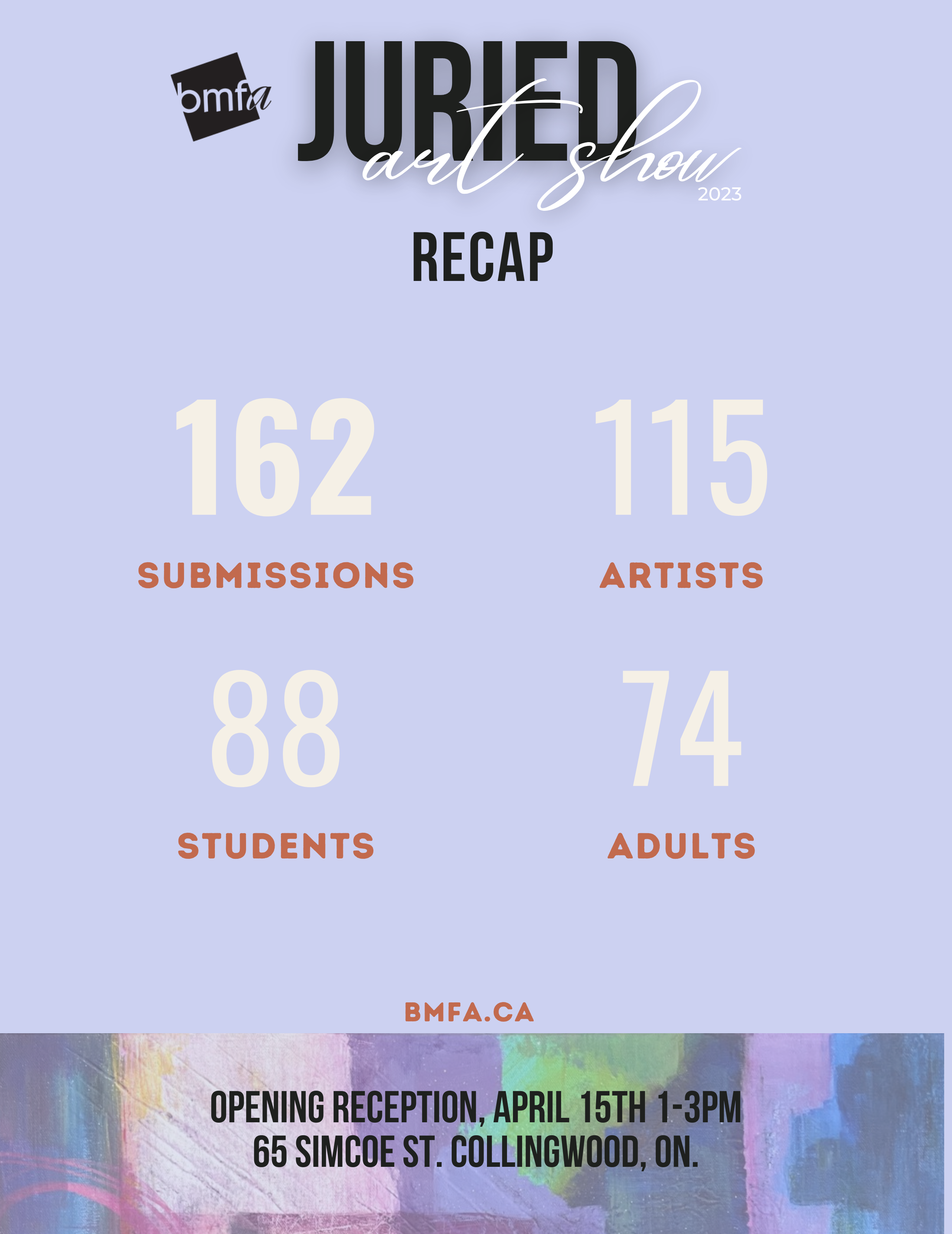 BMFA 2023 Juried Art Show

SUBMISSIONS ARE CLOSED! THANK YOU TO EVERYONE WHO ENTERED.
STAY TUNED FOR RESULTS!
The BMFA Annual Juried Art Show is accepting 2D, 3D and Digital art works in Adult and Student categories. All art will be juried and judged scores and notes
will be available for viewing once the juried process is completed and entrants informed of the results.
Cash prizes will be awarded in the following art categories:
• Adult 2D/3D Art
• Adult Digital Art
• Student 2D/3D Art
• Student Digital Art
Important Entry Information
Maximum of 2 entries per artist.
Fee applied per each entry.
(Adult non-member $40, Adult member discounted fee $26)
(Students No Charge)
Adult or Student 2D/3D and/or Digital categories, may submit up to two original works.
Only works submitted online will be accepted for jurying.
Photographs used in the creation of the digital art submission will not be accepted.
One crisp clear image is to be uploaded for each entry. Image not to exceed 2mb and 4000 pixels on the long side.
Size Limits if accepted in the Juried Art Show Exhibit
2D & Digital Work
Outer dimensions must not be more than 9 sq ft/ or 8361 sq cm including frame.
Works must be properly framed with wire and eye hooks (no sawtooth hangers
permitted).
All art must have finished edges.
3D Work
Free standing work must be of a weight and size to allow it to be moved by a single person.
Dimensions may not exceed 1.5 cubic ft/o.o4 cubic meters and max of 10 lbs or 4.5 kilos.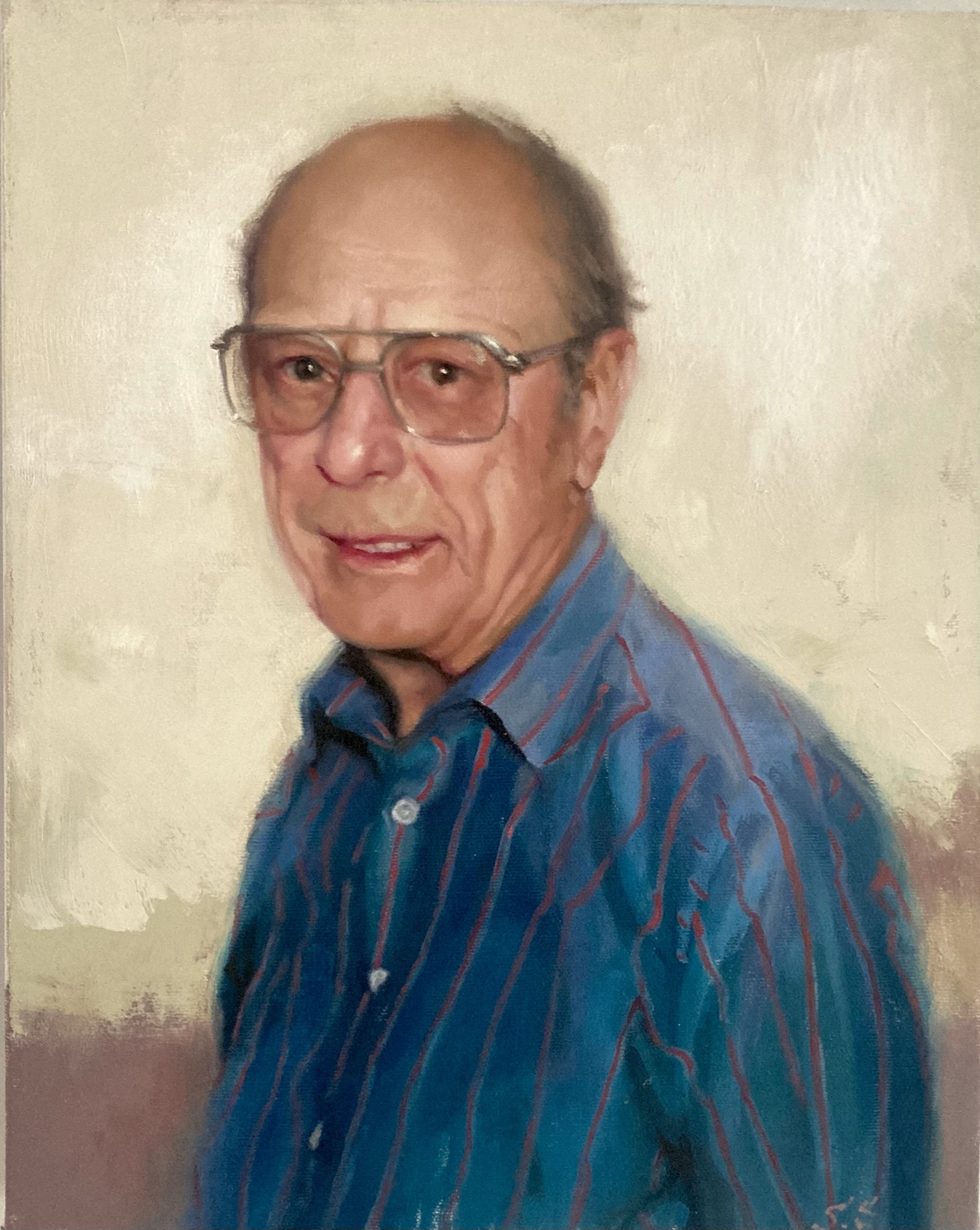 SARA SNIDERHAN
Sara Sniderhan is one of Canada's premier portrait painters. She has received an Award of Excellence from the Portrait Society of America and was a finalist for the Kingston Prize for Portraiture. Her portrait of Canadian actor Enrico Colantoni is housed in the permanent of the Portrait Gallery of Canada. Sniderhan's work has been exhibited in Toronto, New York, Calgary, Charleston S.C, Winnipeg, Hamilton and Creemore,ON.
Sara studied classical drawing with British painter Michael John Angel and life painting with American master Jeremy Lipking. For 5 years she taught drawing and painting at the Ontario College of Art and Design University in Toronto. She was awarded a Laurel from the Toronto Star for her work in community arts across the Greater Toronto Area.
Sara Sniderhan's focus on painting people began at the age of 15. Her personal work explores human emotion and condition. In her portraits she looks to capture the sitters' core character as well as their physical likeness. Sara has had the honour of painting hundreds of faces including CEO's, beloved families, actress Sandra Oh, writer Thomas King and Indie Rock darling Hayden Desser. She is currently working on a public portrait of Chancellor Grit McCreath for the University of Saskatchewan.
Sara lives on a farm near Creemore, Ontario with her husband and their two children.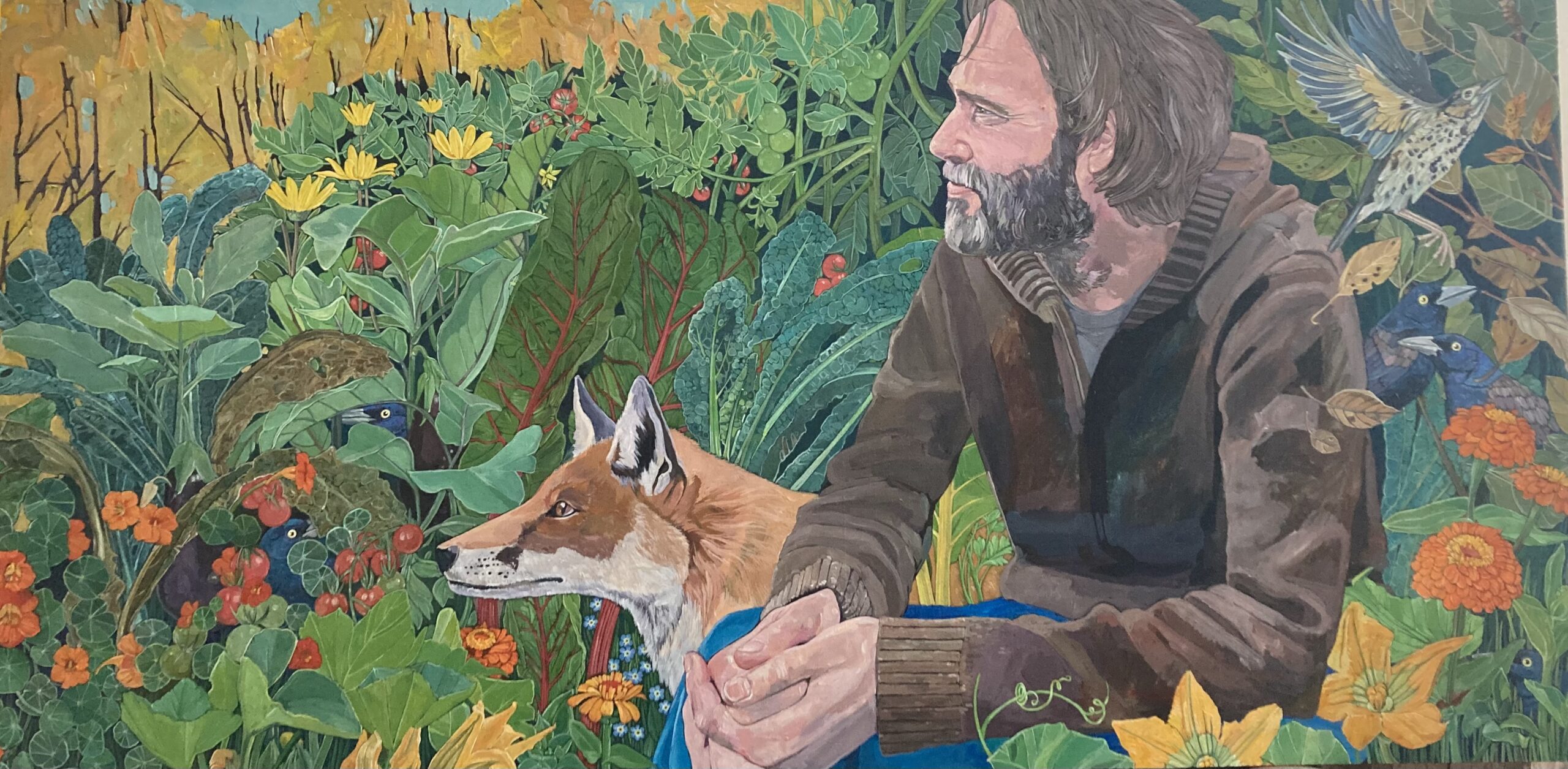 TANYA ZARYSKI
I have a foot firmly planted in both the fine craft and art worlds.  I am a painter.  I am a glassblower, creating functional, decorative and sculptural works.  I am a mixed media sculptor, working with clay and found objects. Fundamentally though, when you set aside the fluidity of materials and processes, I am at the core a storyteller.  
 Much of my work grows out of my early experiences of growing up on a farm in rural Ontario.   As a child I was interested in the minute details of the natural world, of how the lives of the creatures living there were dictated by the environment.  This rural sensitivity has stayed with me and comes out in my choices of materials, love of worn and aged surfaces, and subject matter I choose in my works.
 As a painter, my subject matter at first may appear mundane, often exploring the landscapes around my home.   I continue to return to certain places (houses, barns, fields) for inspiration.   I have, perhaps, many paintings of the same place in different lights, seasons and configurations.  They are places with which I have developed a particular intimacy through passing them time after time, and noting their slight and remarkable variations.  Sometimes it becomes an obsession. Other paintings are often detailed explorations of flora and fauna.  Still life melons are cut open to reveal the fecund seed offerings inside.  Bird studies and nests are lovingly rendered and often paired with samplings of textile patterns.  In the last few years I have started a project called "Rewilding", inspired by my love of painting the human figure surrounded by plants and animals and details from the natural world.  
 I have lived in the Beaver Valley area for the last 20 years.  Currently my home and studio are in Clarksburg, where I live with my teenage son, 2 cats, and a flock of unruly chickens.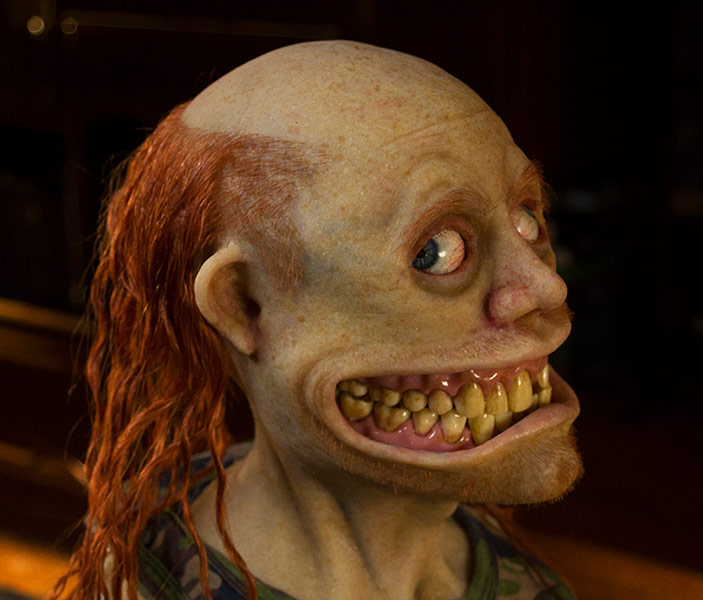 JONATHAN CRAIG
Jonathan Craig is a FX Make-up artist, camera operator, actor and art gallery owner.
Coming from a family of artists (father Philip and sister Shannon are both painters, brother Jordan is a photographer & musician, and mother Diane works in jewelry and owned an animation studio for several years), he seemed destined to go into a creative field.
Jonathan began his career as a camera operator for television, but in his early 20's decided to pursue another calling and studied Special FX Make-up in Toronto. Since this time Jonathan has worked in both professions, as well as creating his own art. Jonathan's work is sculptural with a focus on bizarre and somewhat macabre subject matter.
After moving to the Walter Falls area in 2016, he was able to put more energy into his sculptural projects and has shown with the Walters Falls Group of Artists since 2018. That same year he had the opportunity to explore another long-held interest – acting, with a role in the feature film, "Making Monsters." Since then, he has acted in two more feature films (both by local production company Collingwood Film Co.) and a couple of television series.
In 2019 Jonathan and his wife Bridget opened an art gallery in Meaford ON, Craig Gallery. The gallery features work by several local artists along with paintings by Jonathan's father & sister, and photography by his brother.
When he's not at the gallery or working on a production, Jonathan can usually be found in his shop or studio in the basement of the old church he lives in with his wife, young son and two cats.