Calling Young Artists in Southern Georgian Bay!
We want to invite you to participate in an online art class inspired by Canadian Endangered Species. You will create your art at home and send us a picture of your piece. Together, they will be placed in a mosaic like animal form to create an exhibit for you to view online. Together each class will create a life-sized animal! Sign up now!
Free registration through Eventbrite:
Ages 5 – 7, 10 am on February 20th
Ages 8 to 12, 11:30 am on February 20th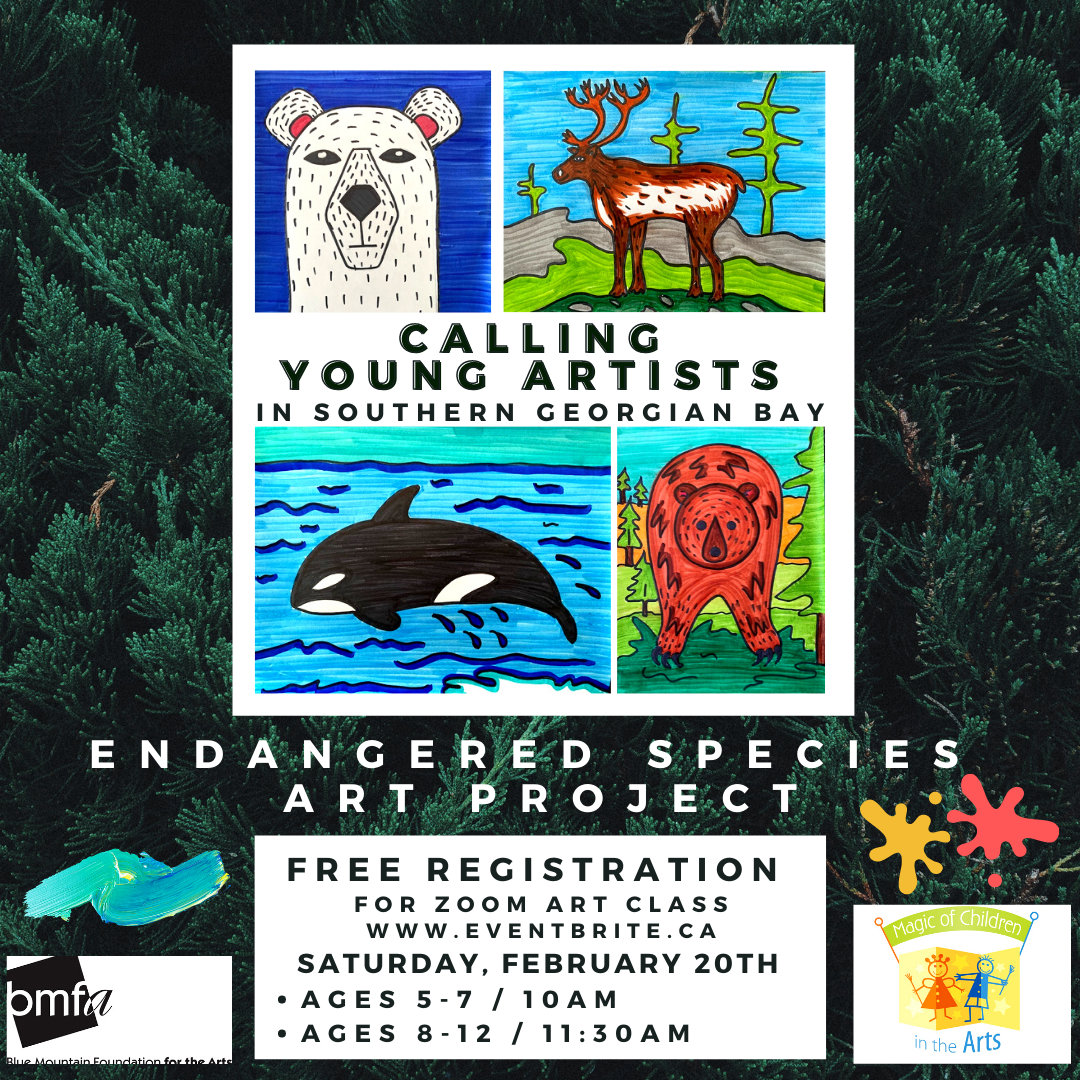 Kids ages 5 to 7 and 8 to 12 in South Georgian Bay can join Jordan Eveland of Magic of Children in the Arts, online to create a special collaborative exhibit of live sized Canadian endangered species to be viewed online on the BMFA website. Images of the completed art are sent to the BMFA, where we will use time lapse photography for the mosaic like creation of each species. We appreciate the assistance of Magic of Children in the Arts and our donors who are helping to make this project come alive.
Suggested Art Materials:
Paper

Crayons

Oil Pastels / Markers