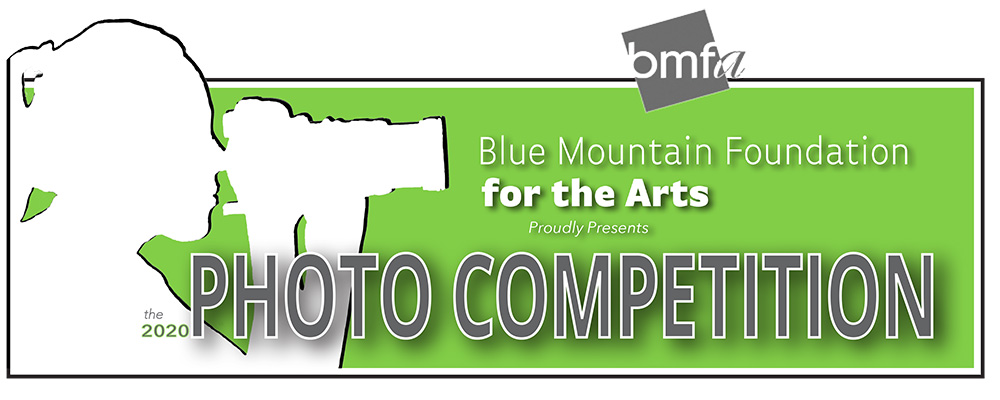 We will once again be hosting our annual Photo Competition and Show.
This year we are adapting to the current conditions. We will be featuring a full online show of your photos, which you may sell if you wish. We expect that by October we will be able to accommodate a display of the winning images at 65 Simcoe Street, Collingwood. We do not anticipate hanging a complete display of all of the accepted entries, as in previous years. The online judging and cash prizes will still be part of our competiton. Watch our webpage for any additional updates.
The Photo Show will be open September 30 – October 31, both through the online show and the display of winning images at 65 Simcoe Street. The online images will remain on the website for an additional period and will still be available for purchase through contact with the BMFA.
Digital online entries will be accepted June 15 – August 15, 2020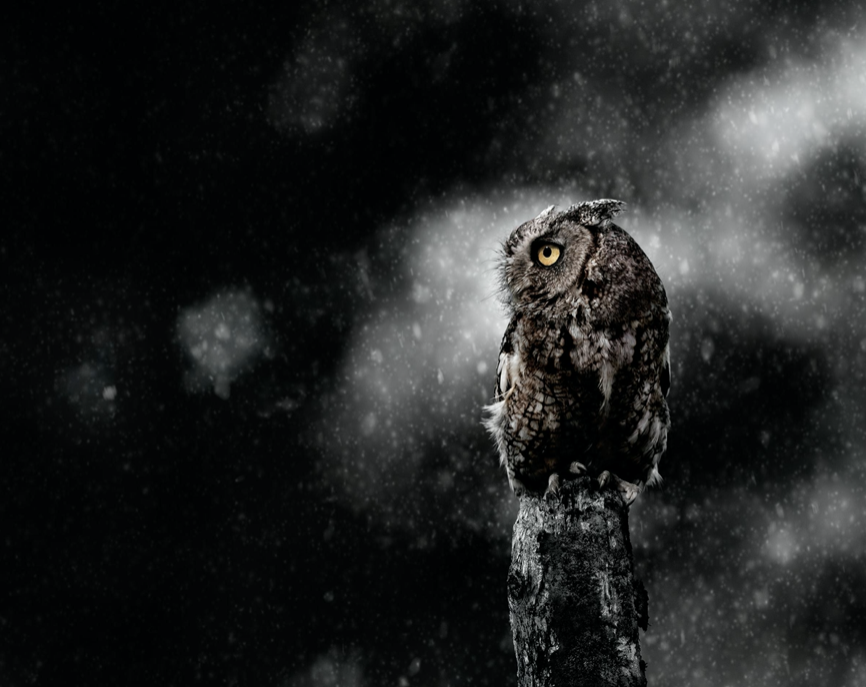 Winning image from the 2019 competition. "The Hunter Bides Its Time" by Diane Hammond.

IMPORTANT INFORMATION
 The BMFA, their volunteers and contest sponsors will not be held responsible for any breach of copyright.
 Although the BMFA reserves publication rights for images accepted into the competition, entrants maintain ownership of the images submitted and all other rights to their subsequent use.
The BMFA reserves the right to photograph the entrants, winners and their image for publicity, web posting, and other not-for-profit purposes.
Images not adhering to contest rules will not be accepted.
Participation indicates complete acceptance of the rules.
Please read and follow the complete guidelines.
ENTRY GUIDELINES
Open to all Ontario residents.
Subject: "Every Picture Tells a Story". Choose a title with UP TO 6 WORDS. You may manipulate your photo or make a composite of more than one image to represent your story.
 Images can be taken with any photographic equipment. Photos must have been taken by the entrant.
Entrants must own all rights to the work and are responsible for obtaining model releases, when applicable. You may download a form from our website for model releases, which are required if people in the photo are recognizable. This form must be signed and included with your accepted entries, if presented for hanging at 65 Simcoe Street.
 Images must not have been entered into a previous BMFA competition or show.
Digital submissions – digital images, JPEG or JPG, must be submitted online for judging with registration and fees, if applicable, between June 15 – September 15. Any size image may be uploaded, however, larger images will take longer to upload. We suggest an image no larger than 2MB with the image being 1500 pixels on the long side.
Maximum of 3 entries will be accepted online per entrant. To see complete submission guidelines, payment and entry instructions, go to www.bmfa.ca , BMFA Photo Competition and "Enter your images" after June 15.
To preserve your anonymity with the jurors, the entrant's name must NOT be shown on the digital image.
Entrants will be notified of acceptance into the show, based on marks, by email August 30 and 31.
JUDGING CRITERIA AND PROCESS
Judging will be based on the creativity of the submissions (storytelling) together with the technical merits of the photo or composite photo.
Do your image and title "tell a story"?
Technical considerations – exposure, colour, focus, lighting
Originality – creativity, emotion, mood, WOW factor
Composition – organization, design, space
The images will be juried by two professional photography judges. Jurors' decision is final.
You will receive a copy of your marks and the Jurors' valuable comments once the show is open.
ENTRY PROCESS AND TIMELINE
June 15 – August 15 – online digital entries will be accepted
A maximum of 3 entries will be accepted online per entrant. Entry fees: Students age 12-18 – free; Adults $20 first entry, $15. for the two subsequent entries. Entry fees are non-refundable regardless or whether images are accepted into the show or not.
August 17 – 27 – The jurors will view and mark the images and also choose the winning images.
August 30-31 – Photographers with winning images will be advised to print and frame their images, for drop off on September 27th.
All of the accepted images, based on marks, will be posted online when the show opens. You may sell your image through BMFA if you wish. A 35% commission will apply. Please indicate if your work will be for sale.
August 28 – September 27 – time allowed for the winning images to be printed and framed
Sunday, September 27 – Intake of winning images
September 28 – October 31 – Show can be viewed online. Winning images will be displayed at 65 Simcoe Street.
CHILDREN'S PHOTOGRAPHY
This year we will feature a special Children's Photography Section. There is no fee to enter your images and they will not be juried. However, our budding photographers can have their work displayed on our website during the show. We will accept 3 images per student ages 8-13.
HANGING OF THE WINNING IMAGES SEPTEMBER 30 - OCTOBER 31
Accepted images may be presented either:
a) in plain black or white frames with pure white mats with a minimum mat dimension of 1.5 inches. The overall exterior dimensions must be between 252-576 sq. inches, with no dimension more than 36".
b) suitably printed on canvas, acrylic, metal or wood, framed or not, with proper hangers.
c) frames MUST have two D-rings and a hanging wire. No sawtooth hangers.
The entrant's name must not appear on the original digital entry. However, you may sign your printed image if you wish, as the judging for prizes will have already be done online. Identification should be on the label attached to the back of the finished work, with an arrow indicating hanging orientation.
Please indicate if your work is for sale and the price, or NFS.
Exhibited work must remain until the end of the show.
Work not picked up after three months will become the property of the BMFA and disposed of at their discretion.
The BMFA and sponsors cannot be held liable for loss or damage. The photographer is responsible for insuring their work.
Watch the BMFA website www.bmfa.on.ca for further information and any updates.
PRIZES
In the Adult category – Our Jurors will choose a First, Second and Third and each Juror will select a Juror's Choice.
In the Student category – Our Jurors will choose a First, Second and Third and possibly a Juror's Choice, depending upon the number of entries.
The Prize award amounts will be determined based upon the number of entries.
IMAGE SALE
You may choose to sell your image or mark it NSF (not for sale) You may sell your image through BMFA as a print or framed to your choosing.
PHOTO COMPETITION ENTRY FORM
If you are new at photography, you might want to check out this quick tip video.